---
Are you in GOYA?
(Greek Orthodox Youth of America Grades 7-12)
Upcoming January GOYA Events:
GOYA Basketball now able to start with Open Gym!

GOYA Opportunities:
Saint John Chrysostom Oratorical Festival
What is the Saint John Chrysostom Oratorical Festival? Introduced in 1983, the St. John Chrysostom Oratorical Festival provides Greek Orthodox teenagers the opportunity to write and talk about their faith.

How does it work? There are two divisions Junior (7th - 9th Grades) and Senior (10th - 12th Grades) with Topics (below) that you can research and speak on at the Oratorical Festivals. There are 4 levels of competition that take place: Parish, District, Metropolis, & Archdiocese. The Finalists from both divisions.

What happens if you win? Annunciation Lancaster will give Half Scholarships to Camp Nazareth (summer 2021) for all Parish Level Participants and Full Scholarships to the Finalists of both Junior and Senior Parish Level Divisions. Additionally, last year the top three speakers of each division (Archdiocese Level) received college scholarships of $2,000, $1,500, and $1,000. This past year, each Honorable Mention speaker was awarded $500. In addition to this, there is the Scholarship for Hellenic College that gives $2,500 up to $30,000 per year for four years upon acceptance at Hellenic College.

Topics:

Junior Division (Grades 7–9)
1. Discuss the challenges and opportunities of watching a church service that is live streamed.
2. Prayer is called a "conversation with God." Discuss the meaning of prayer in your life.
3. During the pandemic, people noticed that our natural environment became cleaner. What can this teach us about our care for the natural world?
4. Why is the Church still relevant, especially for young people, in our increasingly secular, post-COVID world?
5. Choose one parable from the Gospel of Luke chapters 15 or 16 that is particularly meaningful to you and explain what we can learn from it.
Senior Division (Grades 10–12)
1. During the stay-at-home period of the pandemic, Orthodox Christians had to find ways to practice their faith without attending church in person or participating in parish activities. Discuss what you learned during those days.
2. In July 2020, a Turkish court gave permission for Hagia Sophia to be converted from a museum into a mosque. Discuss the significance of Hagia Sophia in the history of Christianity and the power of monuments like it to inspire religious identity.
3. We live in a highly polarized society – left vs. right, personal liberty vs. common good, and other issues where it seems everything is politicized. How are we as Orthodox Christians called to navigate this environment?
4. St. Peter writes, "Live as free men, yet without using your freedom as a pretext for evil; but live as servants of God." (1 Peter 2:16). What is freedom and how does it become a basis for being a servant?
5. In the Psalms we read, "If you, Lord, should mark iniquities, Lord, who could stand? But there is forgiveness with you." (Psalm 130:3-4, NRSV). Discuss how an Orthodox Christian understands sin, forgiveness, mercy, and repentance.

CrossRoad Program
What happens at CrossRoad?
Deeply explore your Orthodox Christian faith
Develop authentic and lifelong friendships
Encounter service in a new way
Take theology and scripture courses with some of the best professors in the country
Discover Boston or Chicago
Application Deadlines for 2021
*Priority App Deadline: January 4, 2021

*Students who complete their application by the priority app deadline will receive priority consideration and, if accepted, will have $50 reduced from their tuition.

Regular App Deadline: February 16, 2021
Do you want to join our text group?
Text @goyagr to the number 81010
Then you'll receive a welcome text from Remind to complete the process!

---
Are you in OCF
(Orthodox Christian Fellowship: College Aged)
or
a YoPro (Young Professional: Ages 18-30)
Upcoming OCF & YoPro Events:
Do you want to join our text group?

Text @ocfamp to the number 81010
Then you'll receive a welcome text with instructions on how to join us from the Remind App!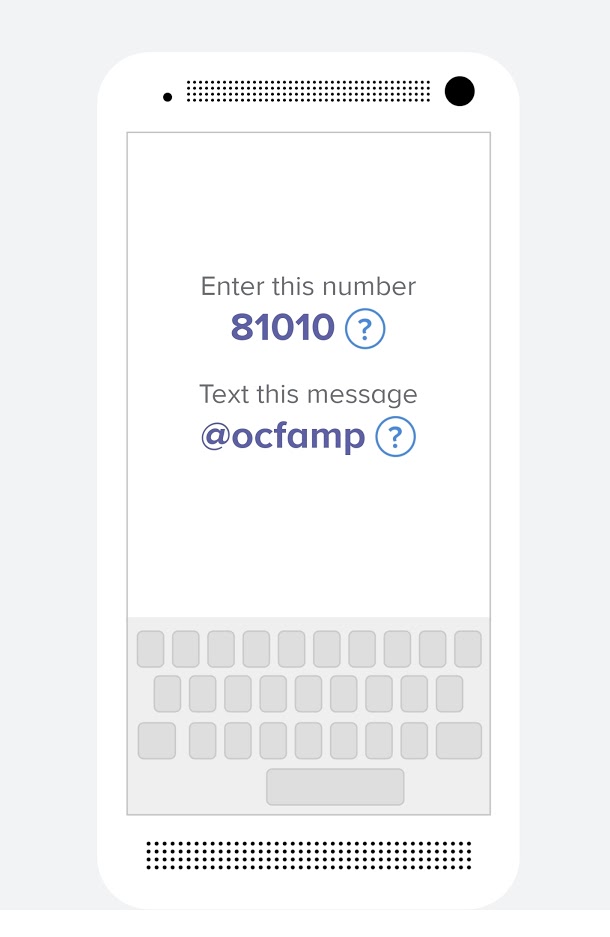 ---
Are you in JOY?
(Junior Orthodox Youth: 3rd - 6th Grades)