Greek Food Bazaar
Drive-Thru Only this Year due to COVID Restrictions.
Sat, November 7, from 10:30am - 7:30pm
Sun, November 8, from 11:00am - 6:00 pm
New this year! Click Here to Pre-Order your food items online.
You may also pre-purchase tickets at the church office (717-394-1735) or pay with cash or credit card at one of our 4 Drive-Thru Lanes!
All pre-sold platters receive a $2 discount. No A-la-carte options this year.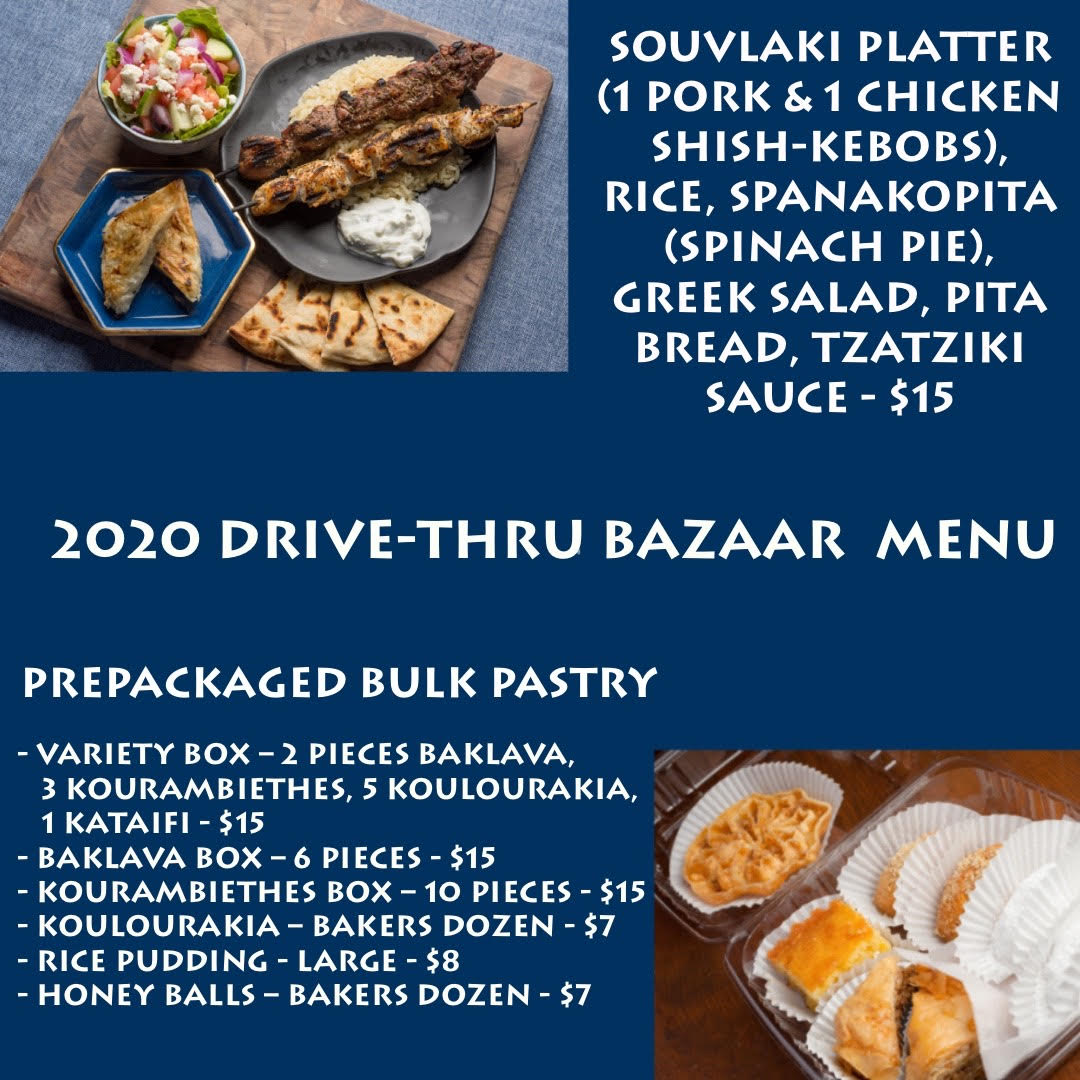 Join us every first full weekend of November for our Annual Greek Bazaar! Our Gyrofest spring festival is a one-day event on the Saturday of Mother's Day Weekend. We invite you to join us to learn more about the Orthodox Christian Faith as well as the diverse cultures, food, and music associated with our parish community! A third of the proceeds from the Greek Bazaar and Gyrofest go to charity, funding various philanthropic organizations that benefit our Lancaster community and beyond.
Dates:
Gyrofest, scheduled for May 9, 2020, was cancelled this year due to the COVID-19.
The Greek Food Bazaar: Saturday, November 7 [10:30 AM - 7:30 PM] and Sunday, November 8 [11:00 AM - 6:00 PM], 2020 -- drive-thru only this year due to COVID precautions for the safety of our guests and volunteers.
Thank you Lancaster for your support!